Posts for: March, 2015
By Thomas Leatherman, DDS
March 25, 2015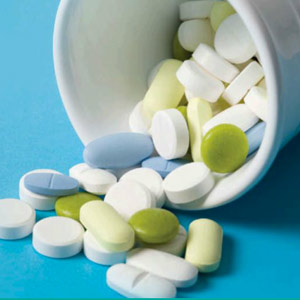 If you're taking medication to regulate your blood pressure, you may be familiar with some of the general side effects, like nausea, drowsiness or dizziness. But some blood pressure drugs might also cause complications with your oral health.
This is true of one class of drugs in particular used for blood pressure regulation. Calcium channel blockers (CCBs) are used to regulate blood pressure by dilating (relaxing) blood vessels, making it easier for the heart to pump blood. They're often prescribed to patients who can't tolerate beta blockers, another common blood pressure drug.
Besides other general side effects, CCBs can also cause gingival hyperplasia (gum overgrowth) and mouth dryness. The former condition occurs when the gum tissues grow and extend beyond their normal size over the teeth. Besides pain and discomfort, hyperplasia creates an abnormal appearance which can be embarrassing. Research findings also indicate that hyperplasia development from CCB use is also linked to poor hygiene habits, which give rise to periodontal (gum) disease.
Mouth dryness is defined as less than normal saliva flow. Besides discomfort, the condition may increase your risk of dental disease: saliva is a key part in keeping bacterial levels low and maintaining the mineral content of enamel. Inadequate saliva flow can't maintain this balance, which increases the bacterial population in the mouth and the risk of infection leading to gum disease or tooth decay.
To avoid both of these side effects, it's important first to let us know if you're taking blood pressure medication and what kind. You may also need more frequent dental visits, especially if you're displaying symptoms of dental disease. Studies have found that frequent dental visits to remove bacterial plaque and calculus (hardened plaque deposits) may significantly reduce gum overgrowth in patients taking a CCB. You should also maintain a recommended daily regimen of oral hygiene (brushing and flossing).
Because of possible effects on your dental health from a number of drugs, it's always important to let us know the medications you're regularly taking. As with CCBs, we can incorporate that knowledge into your dental treatment to assure your safety and optimal oral health.
If you would like more information on managing your oral care while on medication, please contact us or schedule an appointment for a consultation. You can also learn more about this topic by reading the Dear Doctor magazine article "Blood Pressure Medications."
By Thomas Leatherman, DDS
March 10, 2015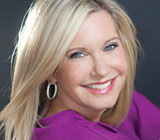 Though it's been a while since Olivia Newton-John sang her way into our hearts in the movie Grease, her smile is as radiant as ever. Today, Olivia is still singing, acting and busy with new ventures such as authoring a cookbook and raising money for the cancer center that bears her name in Melbourne, Australia. Whichever part of the world Olivia finds herself in, she protects that beautiful smile with an oral appliance that many find beneficial.
"I wear a nightguard to prevent wear on my teeth, custom-made by my dentist," Olivia recently told Dear Doctor magazine. "I love it!"
Olivia's device, also referred to as a bite (occlusal) guard, is designed for people who clench or grind their teeth at night, or during stressful periods. Made of thin, wear-resistant plastic, it is custom-made to fit exactly over your top teeth. This allows the bottom teeth to slide gently across the top teeth without biting into them. Not only does this prevent excessive tooth wear, it also helps relax the muscles of the jaw.
Grinding or "bruxing," as it's also called, can affect virtually any part of the oral system: the jaw joints or muscles, resulting in spasm and pain; the teeth themselves, resulting in wear, fractures or looseness; it can even cause an aching in the ears, head, neck or back.
If you are a teeth-grinder, you might not even know it unless a sleeping partner hears it or your dentist notices signs of wear. These habits are called "parafunctional" (para – outside, function – normal), meaning the biting forces it generates are well outside the normal range — sometimes as much as 10 times normal. So it's no wonder that damage to teeth can occur if they are not protected.
If you have any questions about grinding habits or nightguards, please contact us or schedule an appointment for a consultation. If you would like to read Dear Doctor's entire interview with Olivia Newton-John, please see "Olivia Newton-John." Dear Doctor also has more on "Stress & Tooth Habits."