Posts for: May, 2015
By Thomas Leatherman, DDS
May 26, 2015
A blow to the face can result in a variety of injuries to your jaws and the temporomandibular joints (TMJs) that join the lower jaw to the skull. Only a thorough examination can determine the type and extent of the injury, and how to treat it.
The pain you feel in your jaw may indicate a direct injury, usually near the joint. This could mean the joint head (condyle) has dislocated, or moved out of the joint space. It could also mean you've fractured your lower jaw, most commonly just below the head of the joint.
Jaw pain can also indicate structures near the jaw and joint have been damaged and the jaw is indirectly affected. In some cases a damaged tooth may be radiating pain signals through the jaw (along similar nerve paths). More likely, trauma to soft tissue near the jaw joint has swelled with inflammation, putting pressure on the joint and temporarily stopping the condyle from seating fully in the joint space.
Any of these injuries can also cause painful muscle spasms, a defensive reaction from the body that causes muscles on either side of the jaw to limit movement preventing further damage (a natural splint, if you will). Thus, the pain may be compounded by a diminished range of motion when you try to chew or speak.
It's important, therefore, to determine the exact cause of pain and limited movement before commencing treatment. Spasms and inflammation are usually treated with muscle relaxant drugs and anti-inflammatory pain relievers. In the case of a dislocation, gentle manipulation can ease the condyle back into the joint space. A fracture would require more extensive treatment, including repositioning broken bone and immobilizing the jaw from movement to allow healing. In the most severe cases, surgical treatment may be necessary to internally immobilize the joint.
If you sustain an injury that results in jaw swelling and pain, you should see us without delay. The sooner we can diagnose and begin the proper treatment for your injury, the less likely you'll encounter long-term problems and the sooner you'll be pain and swelling free.
If you would like more information on the causes and treatment of jaw pain, please contact us or schedule an appointment for a consultation. You can also learn more about this topic by reading the Dear Doctor magazine article "Jaw Pain."
By Thomas Leatherman, DDS
May 11, 2015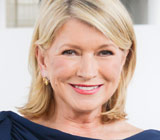 Martha Stewart has built a flourishing career by showcasing the things she's designed and made — like floral arrangements, crafts, and even home renovations. Just recently, she was showing off her latest restoration project: a new dental bridge. In fact, she live-tweeted the procedure from her dentist's office… and she even included pictures of the bridgework before it was placed on her teeth!
OK, it's a departure from paper crafts and home-made pillows… but why not? We can't help feeling that there's just as much craftsmanship — even artistry — in dental bridgework as there is in many other custom-made items. If you learn a little more about what goes into making and placing bridgework, perhaps you'll understand why we feel that way.
Bridgework is one good solution to the problem of missing teeth (another is dental implants). A fixed bridge is anchored to existing teeth on either side of the gap left by missing teeth, and it uses those healthy teeth to support one or more lifelike replacement teeth. How does it work?
Fabricated as a single unit, the bridge consists of one or more crowns (caps) on either end that will be bonded or cemented to the existing teeth, plus a number of prosthetic teeth in the middle. The solid attachment of the crowns to the healthy teeth keeps the bridge in place; they support the artificial teeth in between, and let them function properly in the bite.
Here's where some of the artistry comes in: Every piece of bridgework is custom-made for each individual patient. It matches not only their dental anatomy, but also the shape and shade of their natural teeth. Most bridges are made in dental laboratories from models of an individual's teeth — but some dental offices have their own mini-labs, capable of fabricating quality bridgework quickly and accurately. No matter where they are made, lifelike and perfect-fitting bridges reflect the craftsmanship of skilled lab technicians using high-tech equipment.
Once it is made, bridgework must be properly placed on your teeth. That's another job that requires a combination of art and science — and it's one we're experts at. From creating accurate models of your mouth to making sure the new bridge works well with your bite, we take pride in the work we do… and it shows in your smile.
If you would like more information about dental bridges, please contact us or schedule an appointment for a consultation. You can learn more by reading the Dear Doctor magazine articles "Fixed vs. Removable Bridges" and "Dental Implants vs. Bridgework."