Posts for tag: nutrition
By Thomas Leatherman, DDS
November 08, 2017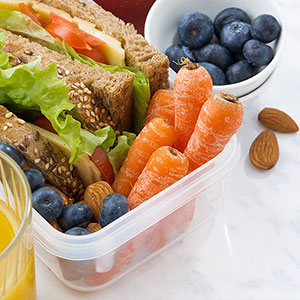 The food we eat not only provides us energy, but it also supplies nutrients to help the body remain healthy. The most important of these nutrients are minerals and tiny organic compounds called vitamins.
While all of the thirteen known vitamins and eleven minerals play a role in overall health, a few are especially important for your mouth. For example, vitamins D and K and the minerals calcium and phosphorus are essential for strong teeth. Another mineral, fluoride, helps fortify enamel, which can deter tooth decay.
Other vitamins and minerals serve as antioxidants, protecting us against molecules called free radicals that can damage cellular DNA and increasing our risk of cancer (including oral). Vitamins C and E and the mineral selenium fall into this category, as well as zinc for DNA repair.
We acquire these nutrients primarily in the foods we eat. But for certain people like older adults or pregnant or nursing women a healthy diet may not be enough. Any person who can't get enough of a particular vitamin or mineral should take a supplement to round out their nutritional needs.
If you don't have a condition that results in a nutrient deficiency, you may not see that much benefit from taking a supplement. In fact, taking too much of a dietary supplement could harm your health. For example, some studies have shown ingesting too much supplemental Vitamin E could increase the risk of heart failure or gastrointestinal cancer. And some dietary supplements can interact poorly with drugs like blood thinners or ibuprofen.
The best way to get the vitamins and minerals your body — and mouth — needs is to eat a healthy diet. Dairy products like fortified milk are a good way to get vitamin D, as well as calcium and phosphorus. Fruits and vegetables are a good source of Vitamin C. And while you can take in fluoride from toothpaste or other oral hygiene products, you'll also find it in seafood and tea.
While good oral hygiene and regular dental visits are necessary for dental health, your diet can also make a difference. Be sure you're getting all the nutrients your teeth and gums need.
If you would like more information on the role of diet in oral health, please contact us or schedule an appointment for a consultation. You can also learn more about this topic by reading the Dear Doctor magazine article "Vitamins & Dietary Supplements."
By Thomas Leatherman, DDS
February 06, 2016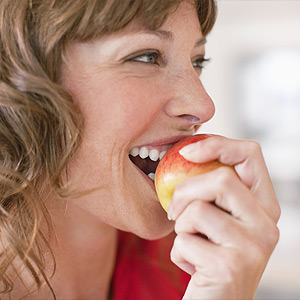 Good nutrition is vital for maintaining health and preventing disease, especially for your mouth. A diet rich in whole foods — fresh fruits and vegetables, protein and dairy products — and low in sugar will not only promote strong teeth and gums, but lessen your chances of developing tooth decay or periodontal (gum) disease.
Diet is also a prominent factor in reducing the risk for another serious mouth disease — oral cancer. While oral cancer makes up only 3% of total cancer cases reported annually, the five-year survival rate is a sobering 50%, much lower than for other types of common cancers. While genetics plays a role in your susceptibility to oral cancer, lifestyle choices and practices present the greater risk factors for the disease.
Of these lifestyle factors, refraining from tobacco products, moderating your alcohol consumption and avoiding risky sexual behavior are of primary importance in reducing your cancer risk. With that said, you should also take into account the foods that are part of your daily diet — both what you should and shouldn't eat. As an example of the latter, some foods contain a class of chemicals known as nitrosamines that are carcinogenic (cancer-causing). One such chemical, nitrite, is used as a preservative in meats like bacon or ham, and may also be found in beer, and seafood products.
On the positive side, your diet should be rich in foods that supply antioxidants, substances that protect the body's cells from damaging, unstable molecules known as free radicals. The best sources for antioxidants (more so than dietary supplements) are plant foods rich in fiber and vitamins C and E. Eating more of these may also reduce your intake of nitrates, animal fat and saturated fat.
Adopting a moderate, nutritious diet, along with exercise, can have a huge positive impact on your general health and quality of life. Along with other lifestyle changes, better dietary choices can also help ensure a healthy mouth and reduce your risk of oral cancer.
If you would like more information on the role of nutrition in reducing your risk of oral cancer, please contact us or schedule an appointment for a consultation. You can also learn more about this topic by reading the Dear Doctor magazine article "Diet and Prevention of Oral Cancer."